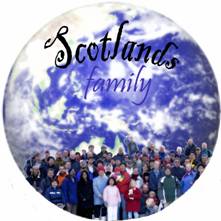 ScotlandsFamily.com (c) 2006
If you have found the resources in Scotlands Family helpful, you may wish to Add us to your favourites, or link to us from your website.
And feel free to contact us if you have discovered other useful Scottish genealogy resources that could usefully be highlighted within ScotlandsFamily.com
Good luck with your Scottish ancestor searching !
See what people are saying about Scotlands Family on RootsChat.com .