---

Welcome to Scotlands Family, the Scottish genealogy portal designed to help you explore your Scottish family tree. Our aim is to point you to free on-line data and information in diverse Scotland family history records, wherever you live in the world.
Scotlands Family is the one-stop shop for all do-it-yourself Scottish family historians :
Today there is growing internet access available to many original Scottish genealogy records of births, baptisms, marriage, deaths and burials without requiring pay-to-view. There is also a significant amount of 19th century Census data being published. Monumental inscriptions on gravestones are also appearing online, and a variety of local directories and lists, such as trade directories, militia lists, and Parish tax records in Scotland.

Good luck with your new website, which provides a very useful service.

Robin Urquhart, Online Resources Archivist
The National Archives of Scotland
---
Workhouses, or poorhouses as they were more commonly known in Scotland, were established all over Scotland after 1845. They are now well documented and described, with inmates listed on the 1881 Census where known .
| | |
| --- | --- |
| | Great Site. I wish you well. Graham Wilson, Ayrshire Roots |
---

There was never a central Scottish emigration register kept of the many Scots who left Scotland for North America and Australasia, but there has been a huge worldwide effort in recent years to put on the web the details of these ships and their passenger lists
I love your new genealogy portal. John Lynch, Seniors Network
February 2006
---
Over the centuries, occupations and trade names have come and gone in Scotland . On old certificates and records the names of occupations can often sound puzzling. You can check these work names here on Scotlands Family.
On death certificates the stated cause of deaths of Scottish ancestors can be checked against the medical terminology used by doctors at that time.
Scotlands Family site is very well presented and seems comprehensive. Good luck with your venture.
Sara Donaldson, Caithness Roots February 2006
---
Maps are always useful to locate exactly the towns and farms your ancestors lived in. Historically Scotland was administered through 33 counties within which lay 900 parishes, districts, or town burghs . Parish maps show the relative size and proximity of neighbouring parishes- a useful guide when you are tracking the movements of your ancestral family.
| | |
| --- | --- |
| | Nice to see a Scots website with family history resources. Especially good for us that live so far away from the National Archives in Edinburgh. Dianne Baird |
---
Other practical and useful resources are listed here, and will be added to from time to time:
We wish you all the best with your Scotlands Family web site, it certainly looks very interesting.

EDINA National Data Centre at the University of Edinburgh.
Statistical Accounts of Scotland.
---
Finally, if you feel you have gone as far as you can yourself with your Scottish ancestry search, and could use some professional help, Scotlands Family offers experienced genealogical advice on your query, and can also research in the original Scottish records on your behalf.
Alternatively you can post your query to one of the Scottish Genealogy Forums, and hope that another site visitor may be able to help you.

You have produced a great website and one that will be a great resource to anyone searching their Scottish ancestors. I wish you great success with all of your endeavors.

Tom McIntyre, Nevada, USA

---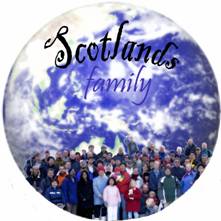 ScotlandsFamily.com (c) 2011
If you have found the resources in Scotlands Family helpful, you may wish to Add us to your favourites, or link to us from your website.
And feel free to if you have discovered other useful Scottish genealogy resources that could usefully be highlighted within Scotlands Family
Good luck with your Scottish family ancestor searching !
what people are saying about Scotlands Family on RootsChat.com .
---
There are a lack of free sites like this so your site is really a breath of fresh air. I wish I had a site like this when I started researching my Scottish family tree.
Andy Hanlan
An excellent site. If your ancestors settled in Scotland, then this site is not to be missed.
IrishFamilyResearch.co.uk