.
AVAILABLE SCOTTISH GENEALOGY RESOURCES
Births and baptisms data
Marriages data
Deaths and Burials data
Censuses
Directories & Lists

Poorhouses
Ships & Passenger lists
Occupations
Diseases & Medical terms
DNA Testing

Map of Scotland
County map
Parish maps
Gazetteer

Books
Photographs & Film
Surname origins and histories
Statistical Accounts of Scotland
Scots Dictionary

Research help
Genealogy Forum
Contact us
Links
---
Deaths, burial records and Monumental inscription s
: Deaths Free access to thousands of shared records alphabetically arranged

Scotland BMD exchange: Burials


Aberdeenshire

Peterhead, Aberdeenshire, Records. Births, Marriages, Deaths, Lair, Strays, 1851 Census

Peterhead Death Indexes 1855-1870

Peterhead Old Kirkwood Lair Records


Angus

Barry, Angus Burials 1746 - 1812

Dundee deaths from 01-04-1990 to 19-03-1993

Dundee (St. Peter Parish), Angus, Burials 1837-1856

Dundee Howff tombs

Dunnichen Parish, Angus, Burials 1856-1876

Monikie Kirkyard Burial Records extracted from the Old Parish records, Angus

Monikie Kirkyard old gravestones, Angus,


Argyll

Isle of Mull Genealogy -with burial index search.http://www.howffcemetery.info


Ayrshire

Some post 1855 Ayrshire, Births, Marriages and Deaths

Some Ayrshire Monumental Inscriptions

Carrick, Ayrshire, Monumental Inscriptions

Dalrymple Gravestone Inscriptions, Ayrshire

Kilwinning Parochial Cemetery burials 1870 - 1897, Ayrshire,

Kirkwynd Cemetery, Maybole, Ayrshire, Monumental Inscriptions :

Ochiltree Parish Church Headstone Inscriptions, Ayrshire

Stair Parish Church Cemetery Headstone Index (Ayrshire, Scotland)

Stevenston High Kirk, Monumental Inscriptions, Ayrshire


Banffshire



Berwickshire

Victims of the Great Storm of October 14 1881


Bute



Clackmannanshire



Dumfriesshire

Dumfries and Galloway Graveyard Inscriptions - various

Annan Gravestone Inscriptions, Dumfriesshire

Dumfries-born abt 1750-1860, foreign buried



Dunbartonshire

Clydebank Burgh, civilian ward dead, 1939-1945

Kirkintilloch and District Men Killed in WWI

Rosneath Old Graveyard Monumental Inscriptions



East Lothian

Prestonkirk, East Linton, Burials

St Mary's Parish Church, Haddington. Graveyard Index

Whittingehame Burials

Edinburgh - Greyfriars Burying Ground, Interments 1658-1700

Edinburgh -Rosebank Cemetery,Pilrig - Gravestone inscriptions

Edinburgh - St. Cuthbert's Churchyard Monumental Inscriptions.
http://waeve.co.uk/genealogy/sourcefiles/St.Cuthbert's_Cemetry.pdf



Moray

Moray Online Database : People search facility with over 200,00 names


Orkney

Rousay - Brinian Kirkyard Monumental Inscriptions

Rousay - Kirkyard Monumental Inscriptions

Rousay - Stockness Kirkyard Monumental Inscriptions

Rousay - Wasbister Kirkyard Monumental Inscriptions

Rousay - Westside Kirkyard Monumental Inscriptions

Rousay - Wyre Kirkyard Monumental Inscriptions

South Ronaldsay and Burray Death Registers 1800-1899



Perthshire

Callander - Little Leny Monumental Inscriptions

Dunning St Serf's Church GraveyardYard Survey

Longforgan - Burials 1820-1855



Renfrewshire



Ross & Cromarty



Roxburghshire

James Wilson's Register of Deaths 1825-1862



Stirlingshire



Sutherland

Burial Grounds of Sutherland - inscriptions and headstone photos



West Lothian



Wigtownshire

Dumfries and Galloway Graveyard Inscriptions - various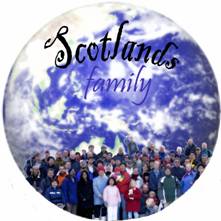 ScotlandsFamily.com (c) 2011
If you have found the resources in Scotlands Family helpful, you may wish to Add us to your favourites, or link to us from your website.
And feel free to contact us if you have discovered other useful Scottish genealogy resources that could usefully be highlighted within ScotlandsFamily.com
Good luck with your Scottish ancestor searching !